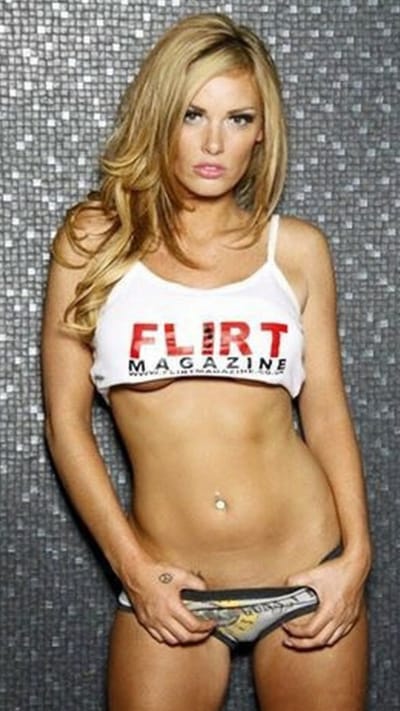 FLIRT MAG is an online digital magazine. It first came out in 2007 and we have been online ever since!
FLIRT MAG was first brought out as a lads mag but it was clear it was more than that. We featured more than a bit of eye candy, we were a platform for up and coming models and photographers to showcase their work and talents.
Not only did we feature beautiful women and amazing photographers from all over the world, FLIRT attended car shows and celebrity parties.
It wasn't long before we were contacted by Big Brother celebs and shows like Come Dine With Me and Wife swap. We even had Photoshoots with Britain's Got Talent contestants. One of the highlights of FLIRT was being contacted by ITV to feature in the ITV Drama 'Whatever It Takes' with Shane Ritchie. Of course, we said yes and even Eastenders got in with their FLIRT magazine on show. We had Jodie Marsh doing her monthly diary and even Michael Mcintyre and David Hasselhoff followed us on Twitter (as if)
FLIRT MAG started to appear all over the world with SIK Industries doing our famous California shoot and John Bamford in Las Vegas. Models and photographers were coming from all over the place.
We had that many models wanting to be on our next cover we had to put it to the public vote. Our real girl section was one of my favourites, new models wanting a starting block for their career. We had model of the month, photographer of the month. We even had the sexiest tog for the ladies! Games, gadgets, sport we featured it all.
We have had so many amazing photographers and contributors over the years we would love to hear from you again.
We would be more than happy to feature you all and catch up with what you're all up to right now. Email us here or on our contact page if you would like to be credited or to arrange a feature.
Thank You to you all for 12 amazing years of FLIRT
Long Live FLIRT MAG!
UPDATE: PLEASE NOTE FLIRT MAG IS NO LONGER RUNNING AND IS CURRENTLY FOR SALE
Photo credit: Marcus Cave/GlamPics
Model: Lisa Railton